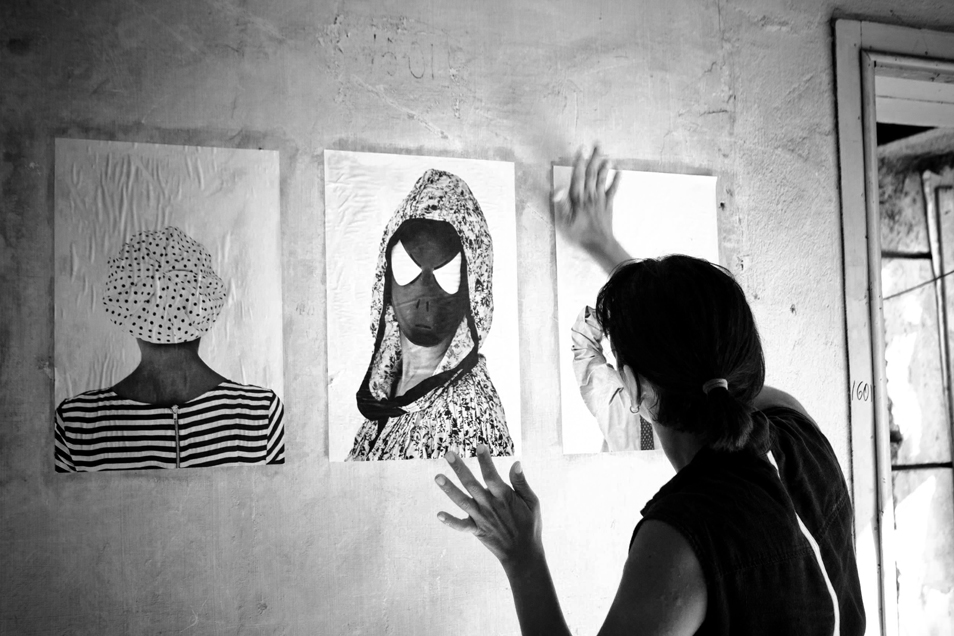 Simona is a native Sicilian, residing in Palermo, south of Italy.



After graduating in art at the Academy of Fine Arts of Palermo, she moved to Milan to study photography at the Università dell' Immagine founded by the fashion photographer


Fabrizio Ferri. She lived in Milan working as a photographer's assistant in the fashion field.




Back in her home town of Palermo in 2004, she continued her personal conceptual research, which brought her to a new




form of artistic intervention, the posting of giant photographs on city walls. In the 2013 she moved to London,




where she started to reflect on the experience of migration in relation to the changing conditions of




identity in our times.





Simona is now moving between Palermo, London and Berlin looking for subjects close to her sicilian roots




for a new photographic project.
EXHIBITIONS



2013 ZAC_Zona Arte Contemporanea, group exhibition




 Cantieri della Zisa Palermo, Italy





MACERIE III edition




 group exhibition ideated by Andrea Mineo Palazzo Costantino Napoli Palermo, Italy





GEOGRAPHY AND TRANSITIONS, group exhibition




 by Ezio Ferreri, Palace Ziino Palermo, Italy





MACERIE II edition




 group exhibition designed by Andrea Mineo , Chiesa del Giglio Palermo, Italy





SISMA project, solo exibition




 billboard images in different places of the city of Palermo, Italy



2012 Contemporary Sicilian Photography , group exhibition of photography organized by Benedetto Tarantino


 presso ex Collegio dei Gesuiti  Alcamo, Italy





POSTING OF PALERMO solo exhibition




 10 large format photos insert in the walls of different locations in the city of Palermo, Italy





2007 SALE contemporary art




 group exhibition Kursaal Palermo, Italy





2005 Il GENIO DI PALERMO artists's open studios




 VII edition traveling group show Palermo, Italy





2000 VIA exhibition organized  at the University of Image, Industry Foundation Milan, Italy




 PICCOLO BLU GIOVANI, young photographers organized by the Teatro Piccolo of Milan, Italy